Shazia Tahir
- Centre Director and Principal Teacher
(Teacher in Mathematics and English with children up to Year 9 and a specialism in 11+ students)
Qualifications:
BEd (Hons) Manchester Metropolitan University -
Age Range:- 5-12
Speciality :- SATS and 11+
Personal Statement From Shazia Tahir:
I have been teaching since 1999 and have in depth experience and knowledge in teaching Key Stage 1 and 2. The great thing about Bury Tuition Centre is that it is a place where children of all ages and abilities can come and feel welcome and realise their true potential. As for parents it gives them peace of mind that they can get continual professional and honest advice about the progress their child is making.

Luciana Whitehead
- Teacher of Mathematics and English up to year 8 with specialism in 11+ students

Qualifications:
Manchester Metropolitan University Diploma of Higher Education
Bachelor of Arts (English)
PostGraduate Certificate in Education (PGCE) – Age range 5 – 12
Teaching English a foreign Language (TEFL)
Personal Statement From Luciana Whitehead:
I have over 15 years of experience teaching Maths & English to children of all ages and abilities,from whole class teaching to groups and 1 to 1 tuition. I have also spent time in Japan teaching English to adults. I'm a mum of 4 so have an insight of how to get the best out of children.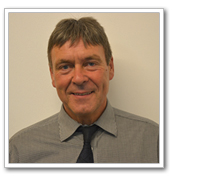 Chris Lucas
- Teacher of Mathematics for GCSE - (foundation and higher)

Qualifications:

Bachelors Degree in Maths
PGCE in Secondary Education
Maths Specialist
Personal Statement from Chris Lucas:
I have been teaching Maths and English to children of ages 7 – 16 for over 20 years. I have also worked as deputy head of a special needs school (SEN) and I have also been part of the teaching faculty at Bacup and Rawtenstall Grammar. Working at Bury Tuition Centre allows me to apply my knowledge and experience with students on a 1 to 1 basis which is very rewarding as I see children develop their understanding of the subject matter and grow in confidence.
Sonia Malick
- HLTA in Mathematics and English with intervention children up to Year 9 with a specialism in 11+ students

Qualifications:

BA Banking and Finance
PGCE unit 1 - PTLLS(level 3)
Level 3 CACHE Teaching Assistant
Personal Statement from Sonia Malick:
I have been working at the Bury Tuition Centre for the past two years. I'm currently working in Curriculum Support department at Castlebrook High School, whereby I teach children extra Literacy and Numeracy in small groups from year 7 to 9 who are below the National Curriculum levels and I also work with cohort GCSE groups year 10 to 11 in Maths and English to improve their grades to achieve C and above.
My educational background is in Banking and Finance. I worked for The Royal Bank of Scotland for almost 10 years, I then moved out of Banking to pursue a career change and felt very passionate to go into teaching children that tend to struggle both emotionally and mentally and to instil confidence in their ability. I have attended many Special Needs courses ranging from Autism, Dyslexic and Moderate to Specific learning needs.
I enjoy many challenges and love teaching children at different stages of ability. Most importantly making teaching/ tutoring a fun experience for each child, increasing their self esteem and knocking down that brick wall that most children build up within their educational years. I am up to date with the changes to the National Curriculum and can relay this information to my colleagues at the Bury Tuition Centre and to parents too. We are a good team that wants the same for your child and that is to be winners!!

Stuart Fyfe
- Teacher of Science GCSE and A-Level Biology

Qualifications:

Tba
Tba
Tba
Personal Statement from Stuart Fyfe:
My name is Stuart and I have been a scientist for 8 years. I spent 3 years as a microbiology analyst after leaving university. It was after this that I decided to enter the teaching profession. I have now been a full time teacher for almost 5 years, having taught abroad and in the UK. Currently, I am a high school science teacher in North Manchester and offer tuition in all three sciences up to GCSE level in my spare time.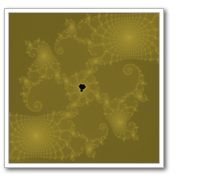 Mark Ritchings
- Teacher of Mathematics for GCSE and A-Level

Qualifications:

BEd Age Range:- 11-18 Mathematics Education
BSc(Hons) Mathematics
PGCE - Secondary Education
Personal Statement from Mark Ritchings:
I have been teaching GCSE, A level and some undergraduate mathematics since 1996 and have worked at Bury Tuition Centre since 2001. Working at Bury Tuition Centre allows me to give each child more individual attention than is ever possible in school.
In my free time I am continuing my study of mathematics. I am currently working towards an MSc in Mathematics.